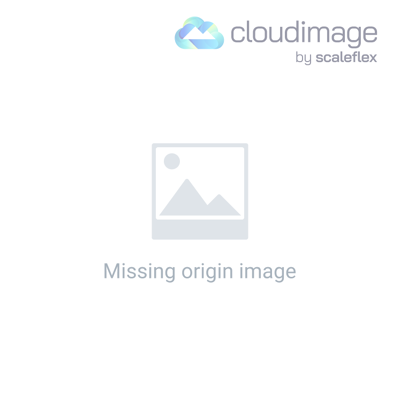 Technology
How to remove administrator password from Windows 7 and 10
By |
Contents at a glance
Hide
We all need to know how to remove administrator password from admin ID. Sometimes it is mandatory to remember to remove and change the previous password. The password is given for security purpose. Many use more than one ID on their computer. So that time setting a password is necessary for safety. Users set the password for not sharing personal data.
However, it is tough handling the admin ID. When you go to install any software, it requires an admin name and password. If the password is wrong, you can not download that. Besides opening any folder, downloading anything it requires permission from an admin. That case needs to remove the administrator password. But it is a bit different from windows various version removing the password. Continue reading to know the way of removing the password.



5 ways to remove password from Windows 10
Here are the five different ideas of how to remove administrator password from Windows 10. You can use any method to remove it. Look at the instructions below and remove your password.
Method 1: Open control panel
Find the control panel on your computer. It should be on the Start button. Then go to the User Accounts. On Make changes to your user account option you will find Manage another account. Click on that.
Click on admin account
You will see the admin account along with other accounts. Click on admin account to remove the password. Then a few options will appear on the left side. Click on the second option Change Password.
Put new password
Once put the previous password and then set a new one. Confirm the new password. Click on the Change Password option right side below. Your password has changed.
Method 2: Change the password from settings
Change the password from settings. You can find it either Start menu or short press quote. Press short key +I to click on settings. Follow the instructions below to know how to remove administrator password from Windows 10.
Click on Accounts under the option Settings
Click on Sign- in options and click on Change under Password
Put the old password on the Current Password option and click next.
Enter new password in the box and click next
Your password has set.
Method 3: Removing password using command prompt
You can remove the password using an elevated command prompt. Open it from Run box. This is the easy way to the opening Run box. Type Windows key +R and write cmd. Click ok and command prompt will appear on the screen. Then type "net user Administrator" and click enter. When you find the option to reset a new password enter a new password. Then enter two times, and your previous password was removed.
Method 4: Remove password by Local Users and Groups-snap-in
Remove administrator password by using Local Users and Groups-snap-in opening from Run box. Type lusrmgr.msc on the table and press ok. Then appear a window on the screen. Follow the easy steps given at the below for the next instruction.
Click User on the left side and select admin ID
Click on set password
Then click Proceed button
Give a new password and confirm that
Click ok and password has set
Method 5: Remove password using PCUnlocker
PCUnlocker is a helpful Windows secret key expulsion tool. It enables you to remove administrator password for any Windows-based PC. Next steps are below.
Install PCUnlocker ISO file from CD freeware ISO2Disc
Boot your computer installing PCUnlocker
After booting the program find the administrator account
Then click on reset password
It will remove password immediately
To log in your account reboot the computer without a CD
3 ways to remove administrator password from Windows 7
Removing password is as comfortable as Windows 10. If you follow the instruction carefully. Please, the read the direction minutely so you can change it anytime. This the instructions for Windows 7 to remove administrator password immediately.
Option 1: Removing password using Safe Mode
Boot your device first. Then press F8 button continuously until the Windows Advanced Options Menu window appears. Choose Safe Mode from the window and click enter. Login to your admin ID. When login option comes into the screen. Then the next step is as usual. Go to the Start button> Control Panel> User Account. Then click the account to unlock or reset the password.
Option 2: Resetting password with Reset Disk
Reset Disk can be made for free and possible to reset the password. If you forgot your password and cannot log in to, there will be a message. The message link is Reset Password and the help the link you can reset it again. Follow the instructions given below:
Click on Reset Password to appear the window Reset Password Wizard
Click at the bottom Next and enter Windows 7 password key disk
After clicking on Next set your new password in the blank box
Confirm and Finish it
Option 3: Resetting password with Recovery Tool
Reset or remove administrator password with recovery tool anytime you want. Just follow the steps carefully.
First Install iSunshare Windows 7 Password Genius software
Run the software and insert bootable USB or blank disk into the computer
Click Begun Burning and wait for a while
After burning exit successfully from it
Insert the recovery disk into the computer and boot the computer
If it correctly boots, select Windows 7 and administrator account
Click on Reset Password to change it
Changing password from Macbook
The password cannot be removed but can be changed. For Apple Pro users, they also need to know the way to remove the administrator password. First, go to the System Preferences> Users and Groups. Then select your admin account and change the password. You can change the password of the current login account only. This way, you can change the standard mind as well.
Tips and safety
Always remember your password because password issue is very sensitive. Note down your admin account password if necessary. For more safety create a Windows password reset disk. However, stuck after taking all steps just read and follow the instructions to remove the administrator password. Then you won't face any problem further.